When Miss.
Katie Mills
told me she had something to give me, I knew it had to be delicious. I've been following her
blog
since we both were in PR school, and I love how it's evolved to incorporate food. When she applied to be part of my writing squad I was more than happy to bring her on-board.
Below is her take on red velvet whoopie pies. I give them the Not A Model seal of amazingness.
Enjoy! xx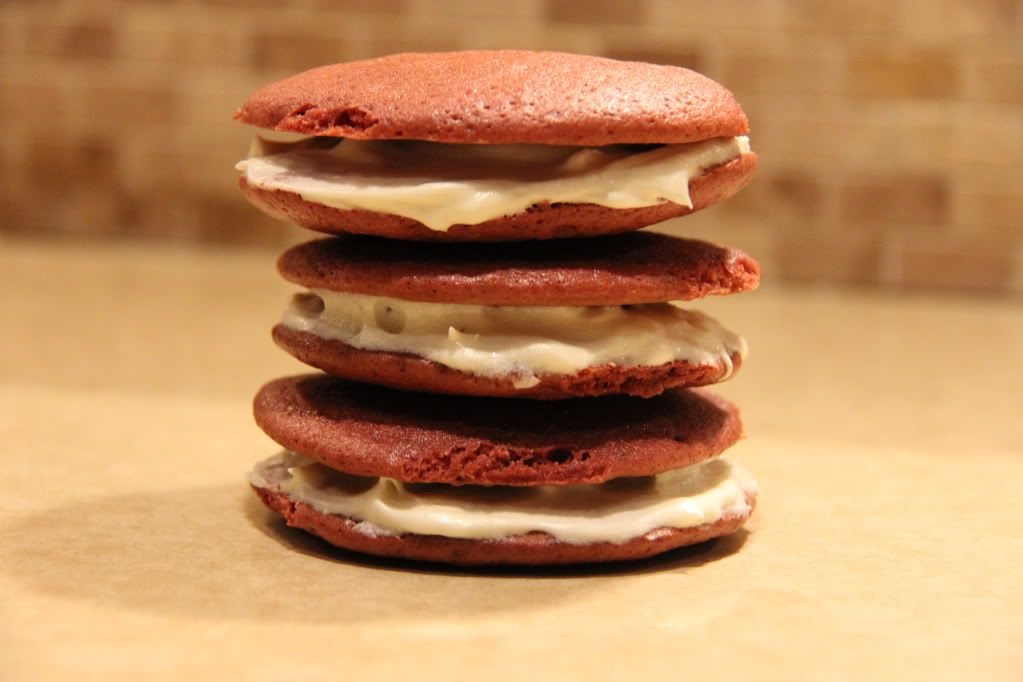 We all know that red velvet is currently the dessert flavour of the moment and if you haven't tried it at least once, well... what are you waiting for? The holiday season is one of the few times a year you can feel guiltless about baking and eating hoardes of cookies, so naturally I had to make at least one batch before the year was out. I found
this recipe for red velvet sandwich cookies
and I was hook, line and sinker. The cookies are basically mini cakes (if you can handle that). Also, CREAM CHEESE ICING. Enough said. It's a bit of a time consuming project but it was definitely an experiment worth trying. I ended up doubling the cookie recipe and cutting the icing recipe in half, and the quantities were perfect. Consensus: one flavourful, delicious cookie. I'll be riding this sugar high all the way to New Years...